Sylvie HAMON-CHOLET
Design engineer Lirsa
Research themes
organization and working conditions
quality of life at work
health at work
psycho-social risks
organizational changes
Professional career of Sylvie Hamon-Cholet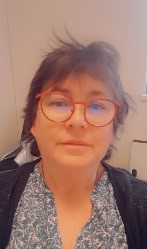 Sylvie Hamon-Cholet is a member of the Centre d'études de l'emploi et du travail (CEET) and of the LIRSA, as a research engineer, on a socio-economic approach. She has extensive experience in the design of surveys on working conditions and occupational health, the organization and maintenance of linked databases and their metadata. She has a strong expertise in French official statistics on labor relations and employment.
Her research focuses on work conditions and organization, as well as health and quality of life at work. She studies and analyzes the evolution of working conditions and quality of work life in the context of organizational and technological change.
Currently, she is mainly involved in two national research projects: 1) on organizational changes and the evolution of jobs in the field of weather forecasting; 2) on prevention policies of companies on the issues of occupational health and presenteeism at work (ANR project). She also coordinates the activities of the InGRID-2 project (http://www.inclusivegrowth.eu/) and is involved in the Beyond 4.0 project as administrative coordinator, in charge of a working group in charge of developing new databases from existing European databases and involved in the research work of the project (https://beyond4-0.eu /). She is a member of the federation TEPP "Théorie et Evaluation des Politiques Publiques" of the CNRS. She is also a member of the scientific committees of the DARES Working Conditions and RPS surveys.

CV Sylvie Hamon-Cholet
Publications et travaux scientifiques
Données extraites du portail HAL